Saturday Morning Uplift
With Tyler Amburgey & Guest Co-host(s)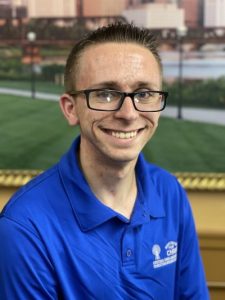 Tune in to the Saturday Morning Uplift, A Christian talk and music show that's perfect for starting your weekend on the right foot. We invite you to grab your favorite mug of coffee and join us for an uplifting mix of inspiring conversations, thought-provoking discussions, and soul-stirring music.
Our passionate hosts and guests bring you a variety of topics from a Christian perspective, covering spirituality, personal growth, relationships, and social issues. So whether you're looking to reflect, worship, or simply enjoy great music, we've got you covered. Tune in to The Saturday Morning Uplift and let us inspire and encourage you on your faith journey.
Live Every Saturday from 10 AM to 12 PM on COACB 39.8 and Streaming Live on COACB Radio.